Shopping Cart
Your Cart is Empty
Thank you for your business!
You should be receiving an order confirmation from Paypal shortly.
Exit Shopping Cart
XOCAL Black Gold

Cannabis Body Scrub
Coming soon to the XOCAL Gold CBD Sun Care line is XOCAL Black Gold Cannabis Body Scrub. Made with a secret blend Hiva Kai or Black Hawaiian Lava Sea Salt, unrefined sugar, hemp seed and jojoba oil, essential oils and with gold flakes. XOCAL Black Gold is infused with activated charcoal which assists the body in removing harmful impurities. Activated charcoal detoxifies the skin by attracting and trapping toxins in its millions of tiny pores. Because of its naturally occurring detoxifying properties, activated charcoal draws impurities and excess sebum, skin oil, out of the body, providing balance and relief for those who suffer from extremely oily or problematic skin. In scientific studies, XOCAL Black Gold is a great natural, chemical free skincare treatment option to detoxify your skin from a day of intense sun or daily maintenance for naturally clean skin.
XOCAL GOLD​ Cannabis Tanning Oil

Tanning on a higher ​level

XOCAL Gold is a​n all natural tri-blend of California avocado, hemp seed and full spectrum cbd infused coconut oil. Avocado nourishes your skin while exposed to the sun, Avocado oil has the highest proportion of mono-saturated fats, which provide a protective layer over the skin. Avocado ranks in as high as SPF 15. Together with hemp seed oil, each lock in moisture as you tan. coconut oil is superior for cannabis CBD nutrient absorption and provides natural protection against pathogens and infections that is important to defend your skin naturally from pollutants and free radicals. CBD itself is a powerful antioxidant, meaning it protects the skin from free radicals like UV rays, smoke, and environmental pollutants. Free radicals lead to wrinkles and fine lines. antioxidants protect our skin from this damage and help fight the effects of aging. an added natural zinc spf 4 also protects you from over exposure. this luxurious blend will not clog your pores or create an unhealthy greasy film on your skin. Get a daily dose at the beach while nourishing your skin and drinking in the natural vitamin D of the sun. without drying out your skin. Nature is powerful

This is tanning on a higher level.
SOLD OUT AFTER SUN LOTION
XOCAL GOLD

CBD

AFTER SUN LOTION
XOCAL Gold is now accompanied by an equally natural After Sun Lotion with a sister formula and added Shea butter with Aloe Vera to soothe and smooth sun exposed skin. Made from premium organic ingredients, XOCAL Gold After Sun Lotion is natures alternative to chemical rich formulas that add fillers, alcohol and dyes,. these unnatural colors and fragrances can irritate and dry out delicate skin that has been overexposed to the sun. XOCAL Gold after sun lotion is light and emollient, it deeply moisturizes without feeling greasy. Skin is revitalized by cbd infused coconut oil, hydrated by pure shea butter and aloe vera.

Ingredients

Aloe vera contains two hormones: Auxin and Gibberellins. These two hormones provide wound healing and anti-inflammatory properties that reduce skin inflammation that can occur while tanning or over exposure to the sun. aloe vera alone promotes accelerated healing for sunburned skin.,

Shea butter is considered anti-aging and has a naturally high content of antioxidants and phytosterols that literally help to nourish and feed your skin. virgin

organic coconut oil used in xocal gold after sun increases hydration and reduces water loss in seriously dry skin.

california avocado flesh contains 63% oleic acid. When your skin is exposed to the harmful ultraviolet rays of the sun, it may undergo DNA damage (which can lead to skin cancer) and inflammation. But according to research, polyhydroxylated fatty alcohols, a kind of fat found in avocados, can reduce both radiation-induced cellular damage and skin inflammation. In fact, applying avocado oil topically enhances DNA repair of the skin after sun exposure, protecting it from malignancy.5 Moreover, vitamins C and E present in avocado also protect the skin against UV damage, with vitamin C fighting UVA damage and vitamin E fighting the DNA-altering UVB rays.6

Hempseed Oil Regenerates and Energizes The Skin's Protective Layer: Due to its high content of omega 3 and omega 6 fatty acids, hemp oil has a composition similar to skin lipids, which makes it an excellent natural emollient and moisturizer. It is especially useful for dry, tired or dehydrated skin





This powerful formula is the most effective natural treatment for after sun revitalization in a vegan plant based formula.
Designing and creating the perfect product involves the whole team. View the video below to see team XOCAL approve an amazing lotion together!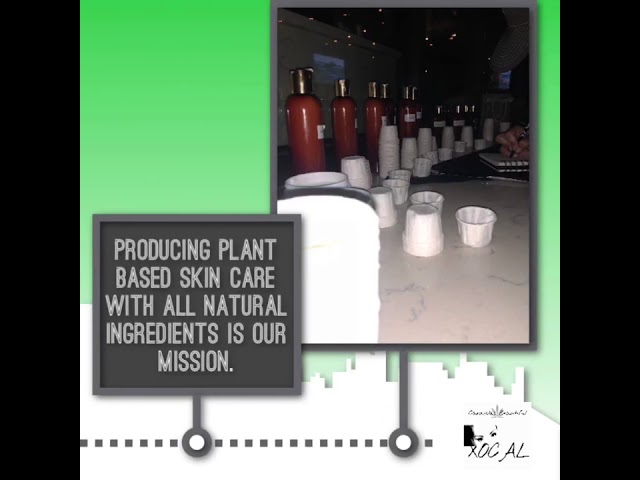 The Official XOCAL GOLD Logo black Tank

sold out
Own the official XOCAL GOLD LOGO Tee. Worn by the XOCAL Goddesses. 95% Cotton and 5% Spandex for just the right amount of fit. Satin adjustable straps. Long waist. Show off your swag to be entered in our weekly drawing! HASHTAG XOCAL GOLD #XOCALGOLD to be entered! Golden!

XOCAL Glitter and Gold Lace Tank


sold out
The Urban Essential Tank, Glitter and Gold.
White cotton ribbed tank top with entire lace back. Available in small, medium, and large.
official white logo tank

SOLD OUT
Golden Tan Tee. 100% cotton V neck t'shirt with official logo in glitter gold print.
Everybody Loves XOCAL GOLD! Email you XOCAL pics to [email protected] to be featured on our website! #xocalgold
Take a Look at Our Gallery
2017 XOCAL GOLD Bikini Campaign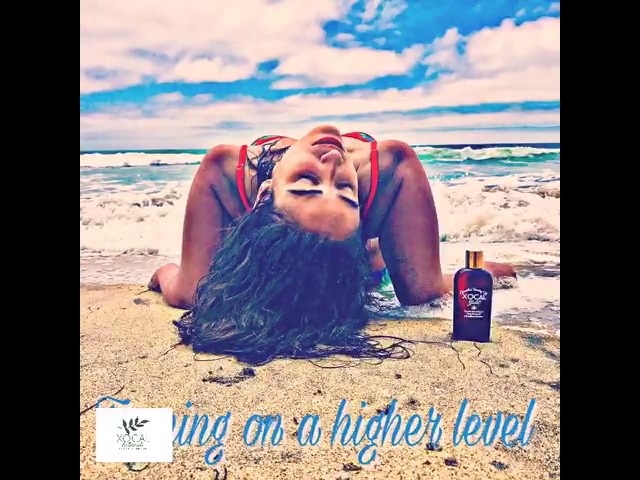 XOCAL GOLD all Natural Lifestyle
Live the life you love, love the life you live!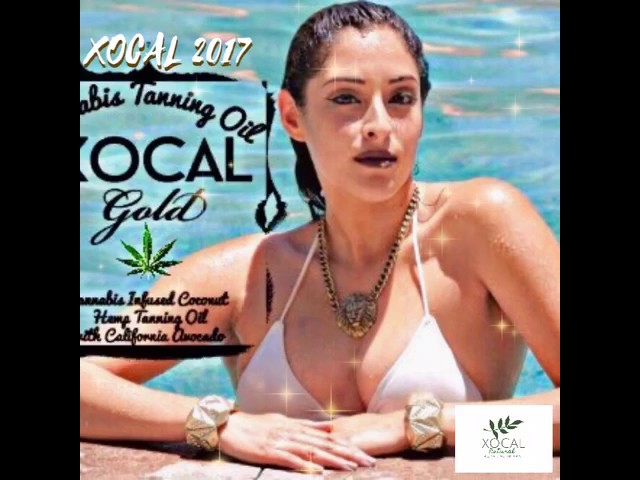 Relax! You live in California!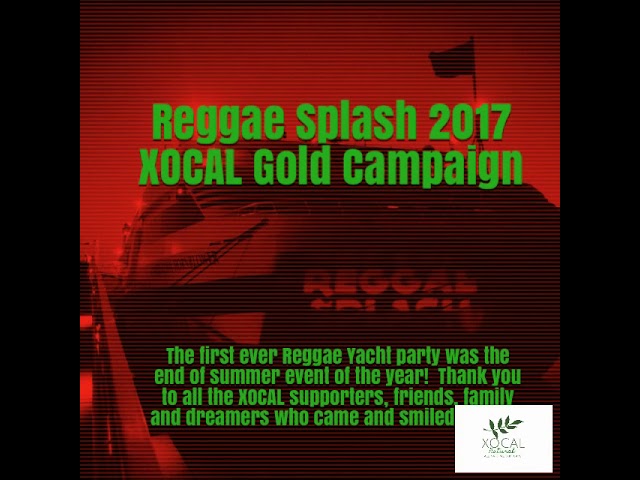 XOCAL GOLD all Natural Lifestyle
Live the life you love, love the life you live!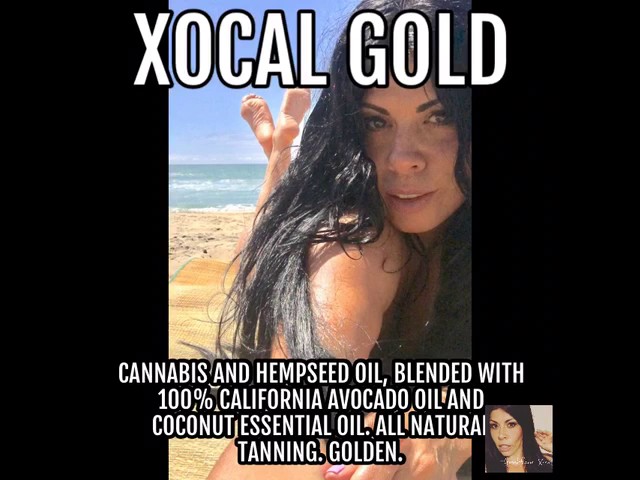 Relax! You live in California!
/